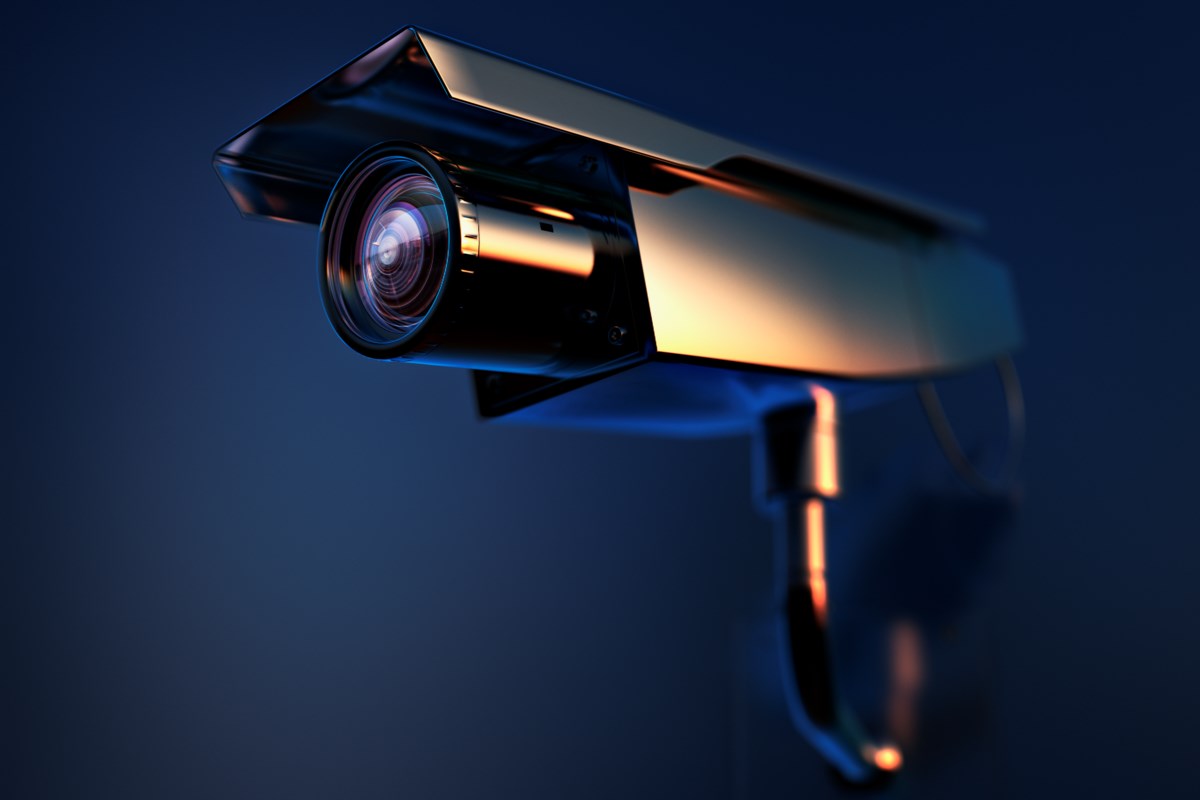 An Oliver resident is renewing his call for CCTV cameras to be placed around the town, following a recent string of arson attacks and property theft.
Michael Guthrie previously rallied signatures from roughly 500 citizens back in 2018 for the closed-circuit cameras to be installed in areas around town, which didn't gain momentum from council.
"To be honest with you not much came of it, there was a little bit of exploration. We tried through the crime committee to effect some enthusiasm to council about it. And they didn't have an appetite for it, for whatever reason, I'm not sure exactly why. When you have 10 per cent of the population who signed a petition in a week and a half, maybe somebody ought to be looking at it."
Now he plans to see if the same interest in the community is still around, but for a different reason, bringing up the suggestion during the Community Safety and Crime Prevention Meeting last Monday.
Guthrie and his wife began trying to invoke change to deal with crime late in the spring of 2018, after being victims of property crime.
"Four years ago, my wife and I had been here for two years, and it became apparent to us that crime was completely out of control," Guthrie said.
"This was a goat and pony show around here. You come out here two or three in the morning and you would see criminals hauling stuff away from the community. You couldn't leave a pile of rocks out here and not have it disappear. It was just appalling."
Their house was soon outfitted with $1,500 worth of security cameras, which has since lowered the amount of thieves coming through.
"I know it that works. We ended up putting in cameras ourselves here four years ago, and guess what, crime stopped."
He also commended the current mayor and RCMP officers for their increased presence around town in helping deter the criminals, noticing a significant drop in crime within the town centre.
But the concern for Guthrie now lies in the areas outside of town, the rural and industrial properties that are dealing with suspicious fires and theft.
"Recently, we have had a number of arsons in and around town, mostly in town one just not far from here," he said, referencing the truck that was torched a month ago, along with a cannabis shop and a grocery store.
"The end game is about having some idea who's in and out of town."
Guthrie hopes to see cameras placed on all the roads to help keep an eye out for the traffic coming through, which would be made available only to the RCMP.
"So the idea is, for us, at least at this point is to post these cameras in all the exits and entrances to town, which means, maybe 15 to 16 cameras is all," he said. "We'd like to see the town get involved. I see no reason why they wouldn't. It's in their best interest."
"We're not talking about rocket science here. There's very few exits to this town. Once you steal something, you have to get it out of town. If there's a camera there, well at least the police will know which direction that trailer went."
Guthrie added that he thinks the cameras would also be helpful in monitoring accidents for drivers and police.
"We have a couple of areas that are really prone to accidents….We're trying to be helpful for the RCMP. They're very helpful to us. They're doing a wonderful job around here, let me tell you, and but they need some help," he said, pointing to RCMP across BC often asking for anyone to send in video footage when investigating.
Heading forward, Guthrie plans to conduct some surveys or polls with residents, to see what opinions would be in petitioning the town to add this in.
"I don't know where it's gonna lead. To be honest with you. It could go off the rails up one way or it could just die on the vine. It really depends on the sentiment of this town if they want it."